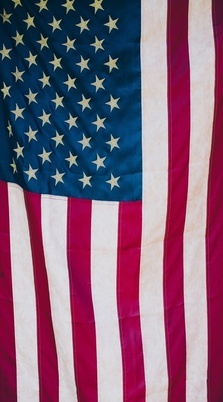 This Memorial Day we pay tribute to our fallen veteran's contributions to American freedom. It reminds us that the phrase "Freedom isn't Free" is not just words, but a value.  With this value, some very important things have been accomplished by a small number of people for the benefit of many.
When I see the U.S. flag,  I see every color in the fabric as a part of their story and part of their commitment to me and to you.
The way we honor those who've sacrificed for us and our country is a measure of our heart. Not only must we be thankful for the freedoms that we have and remember the sacrifices and courage that the fallen veteran has made, but we also must honor their families who supported the efforts for peace and freedom. For without their family's dedication, those heroes may not have been able to achieve their unselfish deeds.
When you see a Veteran,  ask them to tell their stories
Veteran's stories can enrich your family.  Be prepared to save the stories….write them down, record them, tell them to one another.  Younger generations are interested to know what it was like.
You may be surprised when you interview a veteran to find that life in the military has many facets beyond war experiences.  Friendships, humor, and revelations are more the norm.
Thank you for taking the time to honor our veterans and their families by asking for and listening to their stories.    In this way, we never forget their deeds or their sacrifice.
Look for our book of tips on interviewing veterans, coming soon.                                                                                                        Sincerely – Kit Dwyer