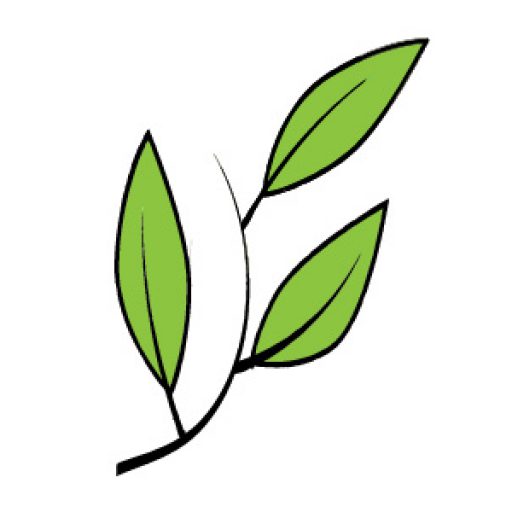 Firsthand Memories is a life-honoring memory preservation business serving individuals, families, and organizations. 
Passion for Listening
Every person has extraordinary stories to tell. Listening to you is our passion! 
Procrastination is not an option!
Whether you want to save just a few memories, a full life, or to commemorate the achievements of your company, we urge you to continue!  The help of a professional is just a call away.  
Services we provide:
Record your messages and memories in our skillfully conducted interviews
Capture the voice of the teller in lasting digital audio.
Transform your words into a story with pictures for print in a letter, manuscript, or book
Record your story in broadcast-quality video
Our blog and newsletter provide tips on organizing photos and talking to family so you can get your family stories. 
Know someone who would benefit from being part of our tribe? We speak at a clubs, events, and teach life story writing in workshops and classes  –  Contact Us
Want Help Getting Started?
Read our Blog posts

 for time-saving tips on organizing your photos, capturing stories, and writing memories. S

ubmit your questions and comments. 
See how getting the help of a professional works. 
Read more about the owner below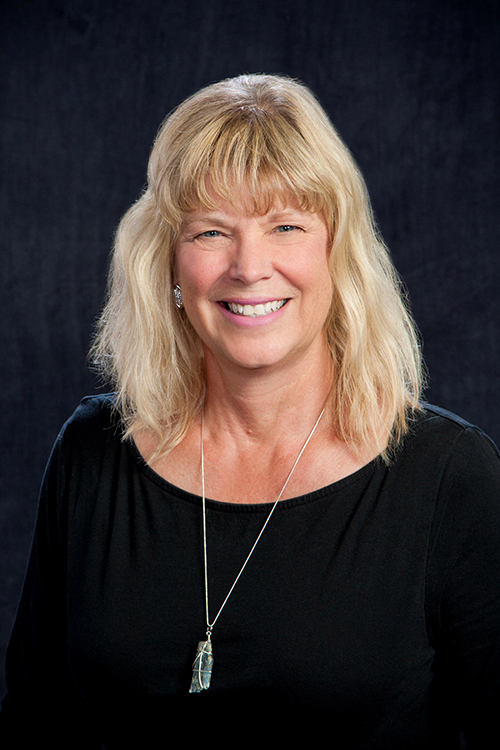 Kit Dwyer, Personal Historian
Kit serves as personal historian for her business Firsthand Memories, which supports the gathering and preservation of life stories from individuals, veterans, and businesses.   Kit draws on her organizational and project management skills honed while working previously in private business, where she specialized in data research and improving digital processing for both civilian and national defense mapping programs. Kit continues to hold certification in project management through the Project Management Insititute.
Kit is a graduate of Metropolitan State University, holding a BS in Biology and Geographic Information Systems. The chair of the local Colorado Personal Historians group since 2015, Kit promotes and supports the activities of life story preservation colleagues in the Personal Historian industry.   In addition to caring for her personal clients, Kit is a certified Guided Autobiography Instructor, teaching memoir classes online and for students locally.
 

Kit's Personal Story
"Hello, dear readers!   I bet you're wondering…..Why am I doing the business of Firsthand Memories?

 

— During the progression of my mother's Alzheimer's disease, my dad spiraled into a severe depression. 

One day, in a fit of despair, and living thousands of miles from his daughters, he threw away over 25 boxes of slides that held most of the photos of their life together.  These were our family pictures, our vacations, holidays,  and photos of relatives whose names I had not yet cataloged, including the childhood photos of me and my two sisters.

I was profoundly affected by this tragic loss, not only were my mother's personal memories gone, but I felt as though the stories behind the paper images in those boxes were gone too. Irretrievable.   

Or, were they?  In the remaining years of my parent's physical decline, I turned my focus to uncovering and preserving as many stories as I could remember or coax from relatives and friends.  Whether or not I had a photo, it was urgent to save the stories that others could remember or that went with the scenes in my mind.  I realized that not only is it important in circumstances like illness, but for all of us who may be split apart by distance,  location or other family disconnectedness.   

 

Then, a most profound thing happened. A few months after my parents died, while rearranging storage boxes, I came across a cassette tape holding an audio letter my parents sent to me 45 years earlier. 

I was excited to find this forgotten item but worried that the tape might deteriorate if used. So, I quickly transformed that it onto digital media.  Thankfully, I could still hear their vibrant voices.  In the letter, they described their experiences while living in Japan and injected some reflections on how important family was to them. It felt like they were in the room with me.  That recording is one of my most treasured pieces of memorabilia. 

The significance of this lucky discovery led me to believe that by preserving stories in our own voices, we can pass down our character, passions, sense of adventure, and understanding to future generations.  I began to use my organizational skills to help others find their family "voices" too.  I spent over a year learning everything I could about memory preservation techniques, practicing on family members and friends.  Subsequently, I became a member of The Association of Personal Historians and became certified to teach the Berrin's method of Guided AutoBiography.  Well, that's how Firsthand Memories got started.  I hope my story inspires you to start saving your life stories!"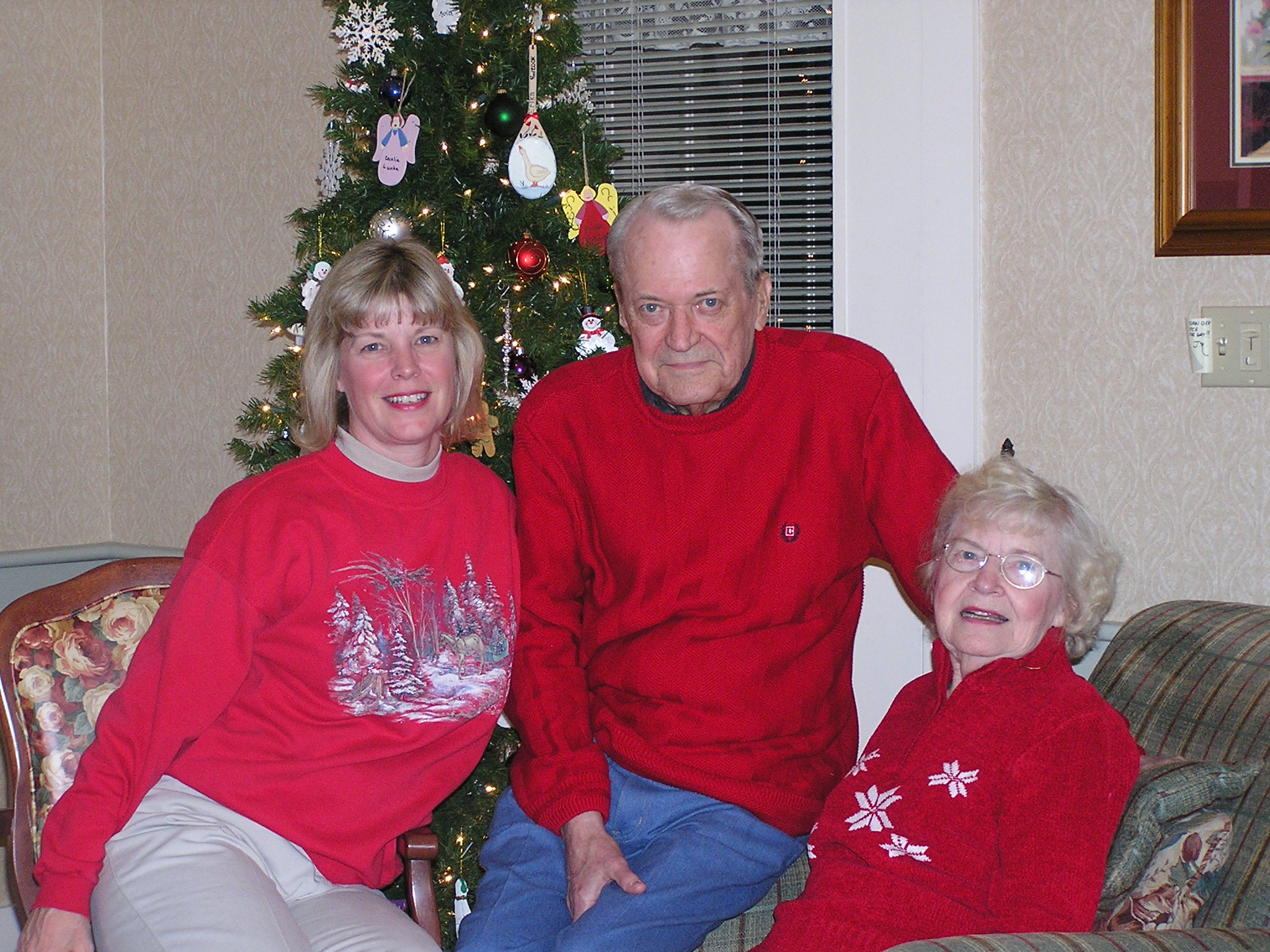 Kit and her parents, Christmas, 2014
Leisure Time
When not doing this valuable work, Kit may be out in nature, connecting with people, experimenting with new recipes or playing with her grandchildren.  She dabbles in gardening, geocaching, hiking and bicycling. Whenever possible, she relishes traveling with her husband and dog in their "Glamping Machine"!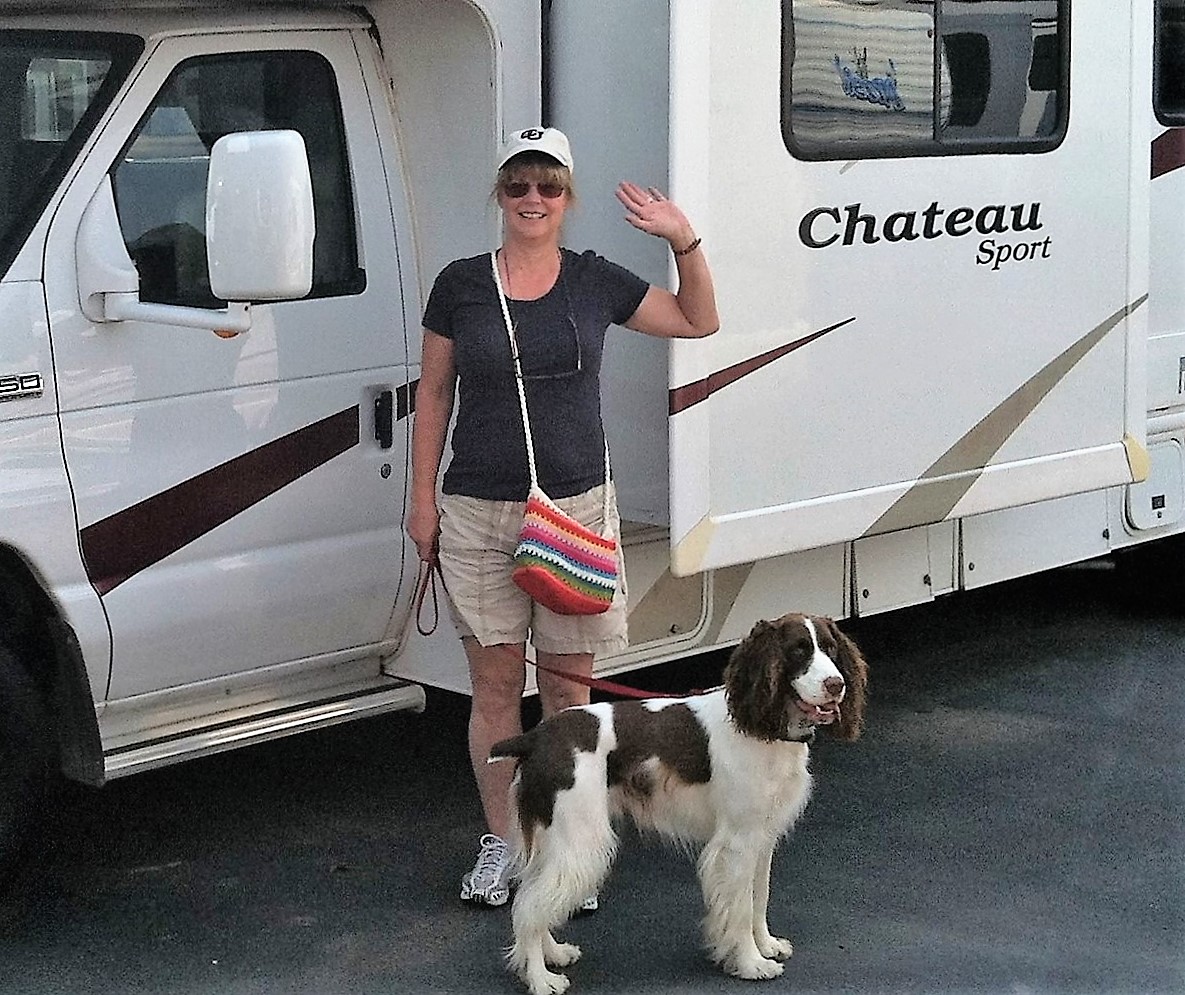 Kit with her third English Springer Spaniel dog, Scout, outside their camper.
Schedule Your Free Consultation!