How I got unstuck from "Writer's Block"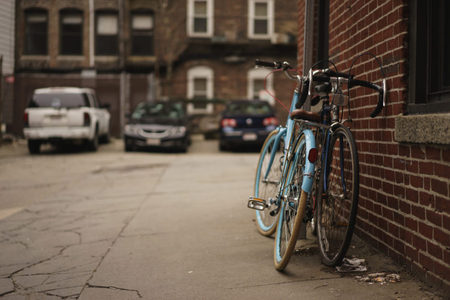 Do you want to start saving some of your life stories, but don't know where to begin?
After all, at this point on your timeline, there are a ton of events behind you. You might be asking, "Should I start writing from my first memory, my school days, or my first job?"
The good news: it doesn't matter where you start.
Starting is the biggest step. You can always arrange your stories in the order of your choosing later.

Sometimes though, even the best-intentioned writers, get stuck getting the first words onto the page.
I found myself in that situation, commonly termed "writer's block", recently. Then I came across Henneke Duistermaat's article, with a list of remedies. To my surprise, the first suggestion was:
Write a letter to an imaginary friend.
I was so intrigued by the idea. These days, I'm usually sending text or email. But I remembered that when I want to thank someone, I still send a handwritten card. So, I decided to spend a half hour with this "Imaginary Friend" exercise to see what happened.
It turns out that I didn't really use an imaginary friend so much as a series of friend memories. Like friends and bicycles – if you remember to take them out once in a while, they will take you places almost anytime you like.
Soon I was on my way to where I was going. That is what words do for us, they get us to where we are going.
The ride I took in my letter was a smooth path of words that led me nicely from my past, back to the present, where I found the sweetest gratitude.
And where there is gratitude, there is always a story!
Are you beginning to write down your memories and unsure where to start?
I applaud you for taking the first step – Having Intention.
Try This letter-writing technique as your second step.
Sit down and casually write a letter to an imaginary friend.
It could start simply as thanking them for something or as if you were catching up after being out of touch for a while.

Was there a story you wanted to share?

Think about what makes your friend laugh or shake their head.

Start a conversation.

Imagine he (or she), reading your letter and what questions he would ask. Answer his questions.
Write for 15 minutes (of course, if you are on a roll, keep going). Include a bit of gratitude for good measure.
The letter I ended up writing is below. Afterward, I highlighted subject areas that I think I could expand on later. Totally unstuck!
—
Dear friends,
I've been missing you terribly.
Remember when we were in elementary school? We imagined our bicycles were horses and we made up names for them? We used to get on our bikes almost every summer day and ride around the neighborhood on the cracked-slate sidewalks. We had to make our steeds jump over the edges of the stone slabs up-heaved by roots of the sugar maples lining the road.
Remember when we were in college? We pedaled past giant trees and admired the grand mansions around Bryn Mawr? We talked easily about anything that came to mind…. our favorite music, our sore brains from studying. We'd say what we were hungry for, what our boyfriends were doing, what we thought the next big thing would be, or when the next party was scheduled. We knew we didn't have much control over these things, and that made us laugh! And of course, when solicited, we would give each other advice on how to solve whatever problem was at hand.
Remember when I was a troubled adult? We rode our bicycles together, with our toddlers in plastic seats behind us. We glided along trails next to splashing streams and under sunset skies of orange and blue.
Remember when you took me into your home when I had no place to go? You hired me. You were my companion as I rediscovered my strength. You listened. You comforted me with love.
Friendships are precious to me because my family moved around so many times when I was young. I learned to make friends in the new places, but moving away, again and again, made it difficult to develop lasting connections. I don't have many longtime friends, but those I have are fiercely strong.
My sister, "Kay", was one the truest friends I've ever had. Even though she was much older than I, and we hadn't lived under the same roof since I was 6 years old, we overcame this limitation by connecting often by telephone, occasional visits, and writing each other letters. Kay knew what deep listening was, and she practiced it whenever we talked. It was the greatest feeling in the world to feel heard like that. We talked and laughed a lot about the funny things in life. Kay never tried even once to change me or sway me to any point of view. She always listened and responded with loving words, no matter the topic or problem I shared. As an adult, my relationship with Kay allowed me to be very close to her husband and children too, so my family felt bigger than those under my roof.
When Kay died before me, it left a big hole in my heart. After her death, I tried to get closer to my mom. We had always gotten along, but to me, my mom seemed too distracted by her own journey, and it prevented her from hearing mine. We were as close as we could be, but I wanted it to be better.
Using Kay's example, I decided to become a good listener. I was able to get closer to my mom than ever before. It was amazing how much more I understood my mom's personality. This became especially helpful during mom's 13 years with Alzheimer's Disease. I was able to connect with her more deeply she responded by letting me in on her fears and struggles. I am very thankful that I was able to help her feel that she was heard.
Listening was helpful to me, too. It helped in prioritizing my time and deciding how I could best help with the circumstances. I decided to spend most of my parent's last years with them, rather than being involved in other pursuits.
Writing to you in this way has allowed me to pinpoint more than before, that my sister's love is still with me, even though her body is not. I am comforted knowing that I am passing on her method of listening with love. I won't forget the good things that have been passed down to me. Being able to listen with love was a major factor in my decision to become a Personal Historian. I get to listen to the heart song of others and help them share their own positive stories. In the process, they discover the gratitude that they want to pass forward.
Well, friends, I hope we will make time to have some fun together soon. I'll be standing by my kickstand anytime you're ready to ride!
All my best,
Kit
—
Let me know what you think about the "Imaginary Friend" technique, my letter, or anything else you find helpful in your writing, by commenting below or sending me a note.
Happy writing!